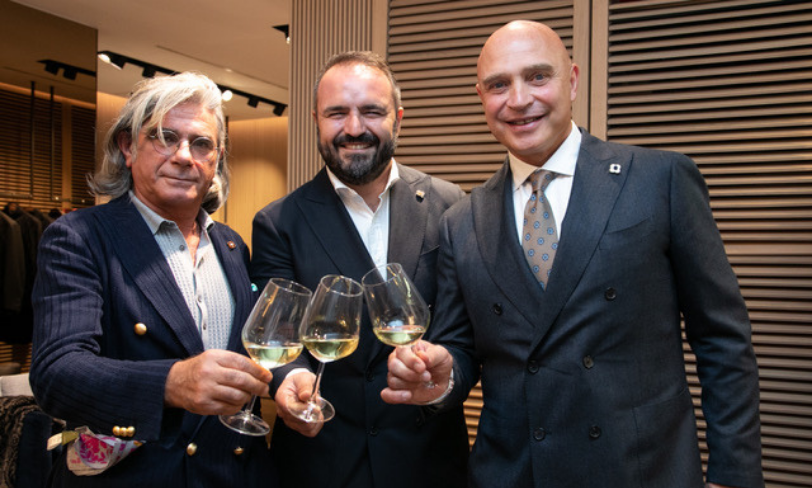 What do fashion and wine have in common?
Of course, both are Made in Italy excellences but, do these apparently distant worlds really have points of contact? To answer this question, Federico Gordini, President of the Milan Wine Week, held a talk with Luca D'Attoma, one of the most awarded winemakers in Italy and abroad, and Luigi Lardini, renowned for its tailor-made outerwear made with the finest fabrics.
During the talk, which took place on Thursday 7 October at Lardini flagship store in Milan, the two experts highlighted the many aspects that surprisingly unite both worlds. At the end of the meeting, 6 "bespoke" wines by Luca D'Attoma were offered for a final tasting.