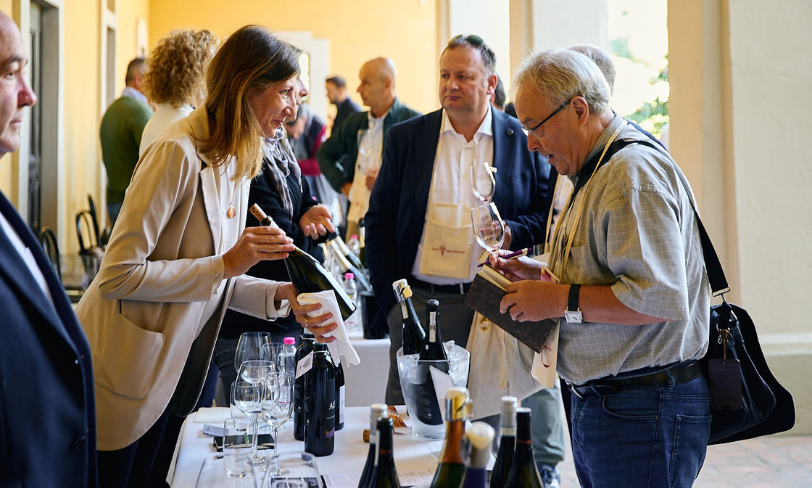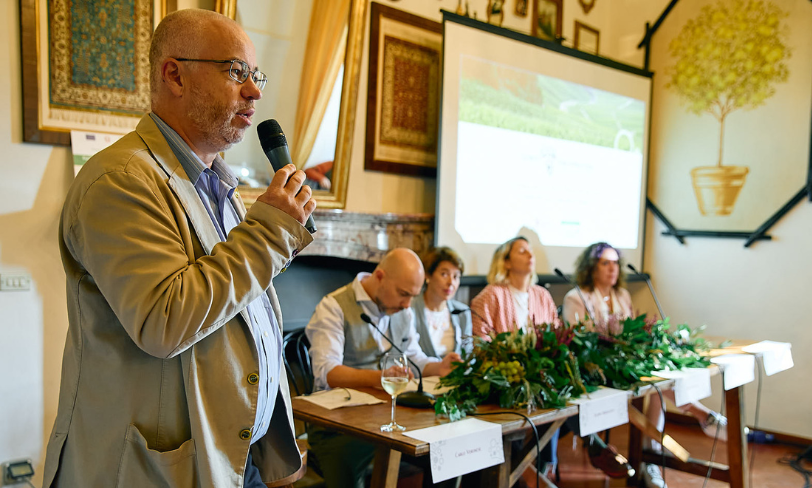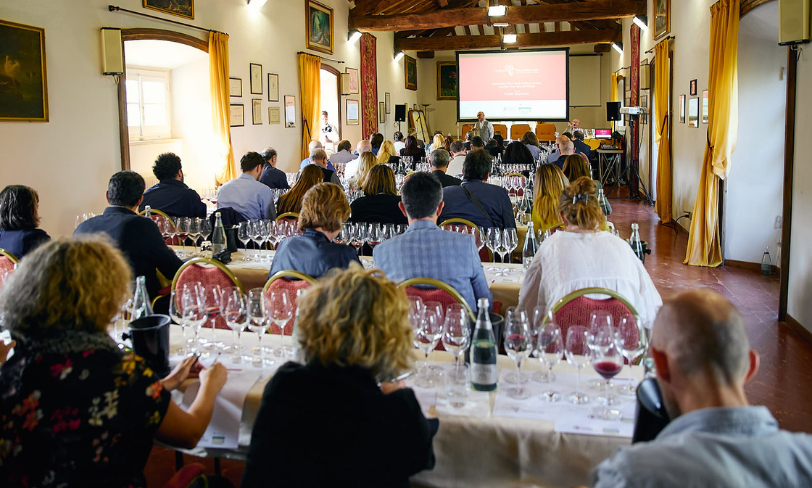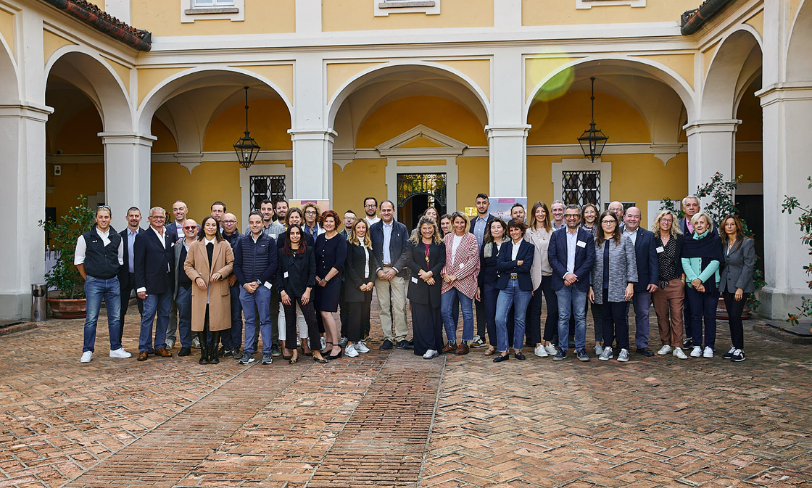 The "Oltrepò – Terra di Pinot Nero" event. "A territory, a grape variety, two excellences". Second edition.
---
On September 26, 2022, the second edition of "Oltrepò – Terra di Pinot Nero. One territory, one grape variety, two excellens" was held at the Antica Tenuta Pegazzera, a noble palace on the hills of Casteggio, in Pavia province. The first edition was held in September 2021 and is a part of a series of events dedicated to the press and wine industry representatives.
The event concept was born from a group of virtuous wineries and their team spirit, according to a line carried on by the Consorzio Tutela Vini Oltrepò Pavese, the organisation in charge of protecting and promotes and wines of the area and the historical heritage of the territory. The idea of the producers, which the Consortium fully embraced, was to create an occasion dedicated to the press and the trade representatives, to celebrate and add value to the Pinot Nero grape variety and its double soul: the elegant one of the vinification in red and the refined one of the Traditional Method, also in the Rosé version.
---
A group of 34 wineries from Oltrepò Pavese – 70% more than the last edition – with the guide of the Consortium took part in the kermess as exhibitors and, during a walk around tasting, presented their wines to a public of trade representatives – working in restaurants and wine shops – and sommeliers, as well as international and Italian journalists. The labels of the wineries were also presented at two masterclasses, respectively dedicated to Pinot Nero dell'Oltrepò Pavese DOC in red, given by Filippo Bartolotta, and to Oltrepò Pavese DOCG Metodo Classico Pinot Nero, dedicated to Traditional Method and held by Chiara Giovoni: two prepared and expert communicators. ZedComm was in charge of the organisation of the event (management of the location and presence of the guests, contacts with suppliers, the definition of the concept) and the press office activities.
---
This year participated at the event more than 70 journalists and over 160 trade representatives participated. They had the opportunity to taste the wineries' unique wines and were impressed by the beauty of the location and such a distinct area. Even the producers benefited from the event regarding reputation and brand awareness. They had the chance to talk about their excellence to high-level guests.