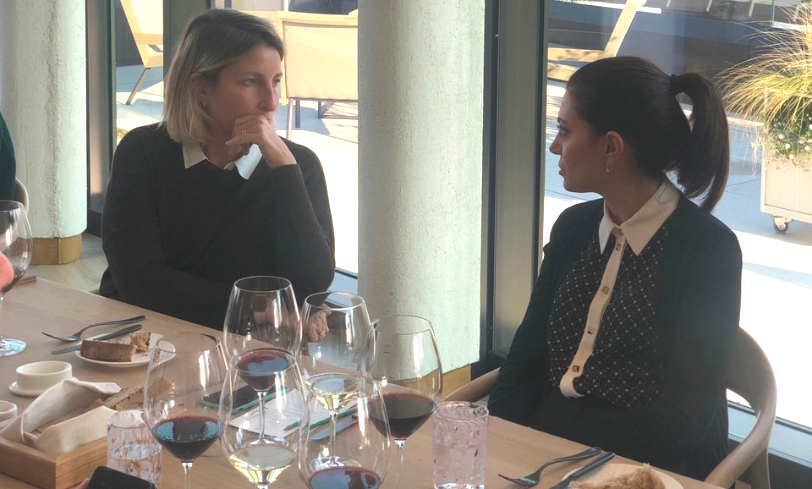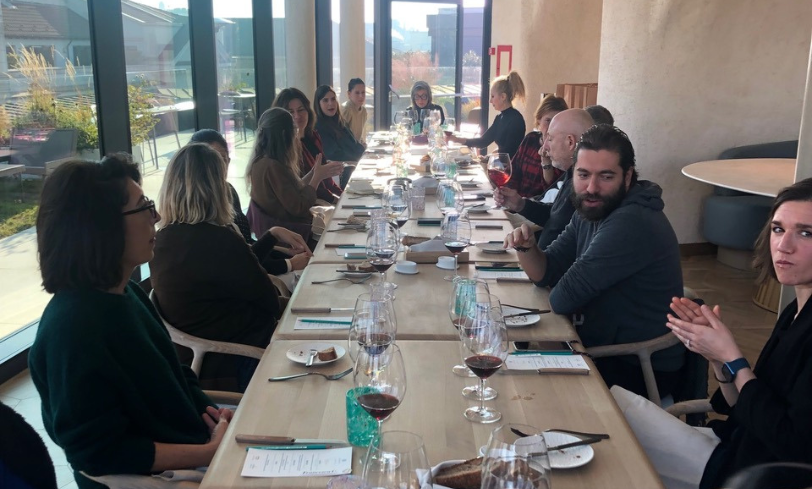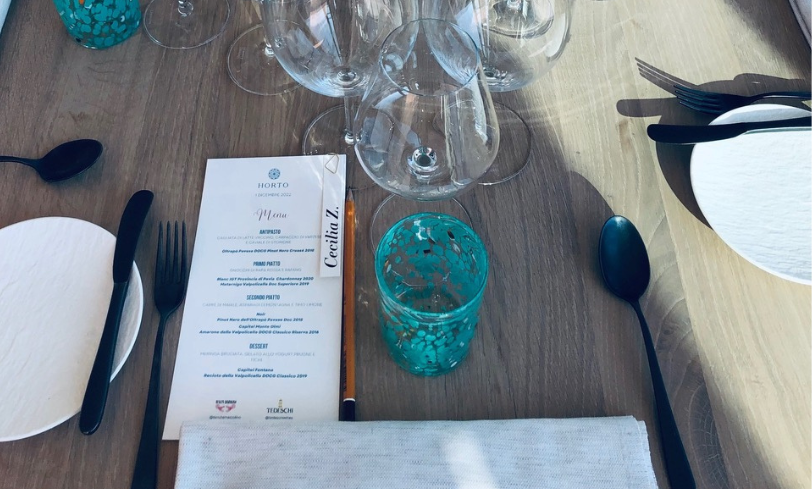 Tedeschi and Tenuta Mazzolino, an unusual lunch in the shadow of the Madonnina
Two territories – Valpolicella and Oltrepò – told with a play on keywords
On 1st of December 2022 a "lunch for two" was held at Horto – https://hortorestaurant.com in the heart of the Milan's capital city, starring two of the wineries for which Zed_comm is in charge of the communication, Tedeschi and Tenuta Mazzolino, under the leadership of Sabrina Tedeschi and Francesca Seralvo respectively.
---
The idea was that of an informal lunch that would have as protagonists two different interlocutors, two women of wine at the helm of two wineries in different territories, but united by their passion and dedication to their work. The objective? To get them to talk freewheeling about wine world and wines (theirs, of course) "We wanted not so much to compare ourselves, but to 'listen' to each other, to tell the story of our two territories, close but different, through our wines for tasting and also through our way of experiencing wine and work, in the vineyard and in the cellar,"," explained Sabrina and Francesca.
---
Zed_Comm took care of all PR and Press Office activities to promote the event before and after. It also identified a group of Italian press and influencers, chosen together with the Association on the basis of the latter's visibility objectives, who were invited and involved during the event with specific moments dedicated to the discovery of the territory of this wine. In this case, the agency took care of all the logistics, as well as of the contents to be disclosed to the journalists themselves. A post-event follow-up activity followed to amplify the results in the national, local and television press and on social networks.
---
The event was attended by a selection of journalists, as well as a public of enthusiasts involved in the second day of the event. The media, both trade and lifestyle, and the local newspapers, gave the news before and after the event, giving visibility to the event and making it known to a wide and heterogeneous audience. The trade publications, on the other hand, have allowed Reboro to approach an audience of experts, by whom it was evaluated very positively.