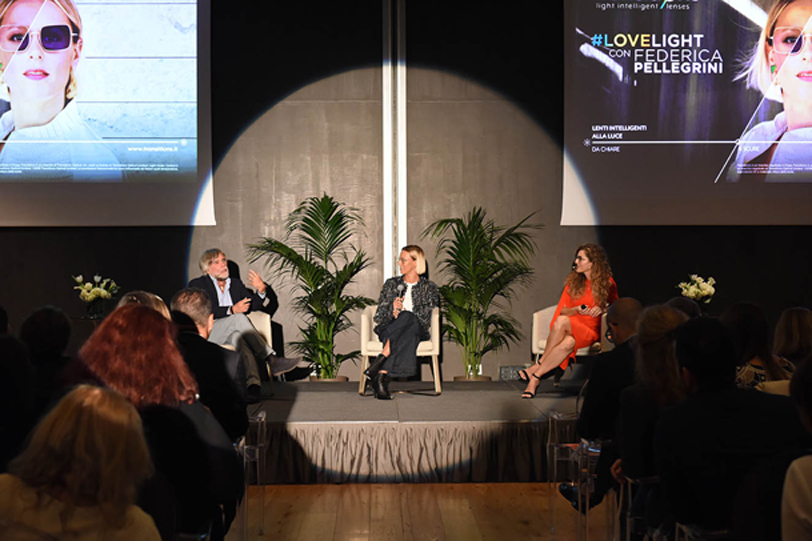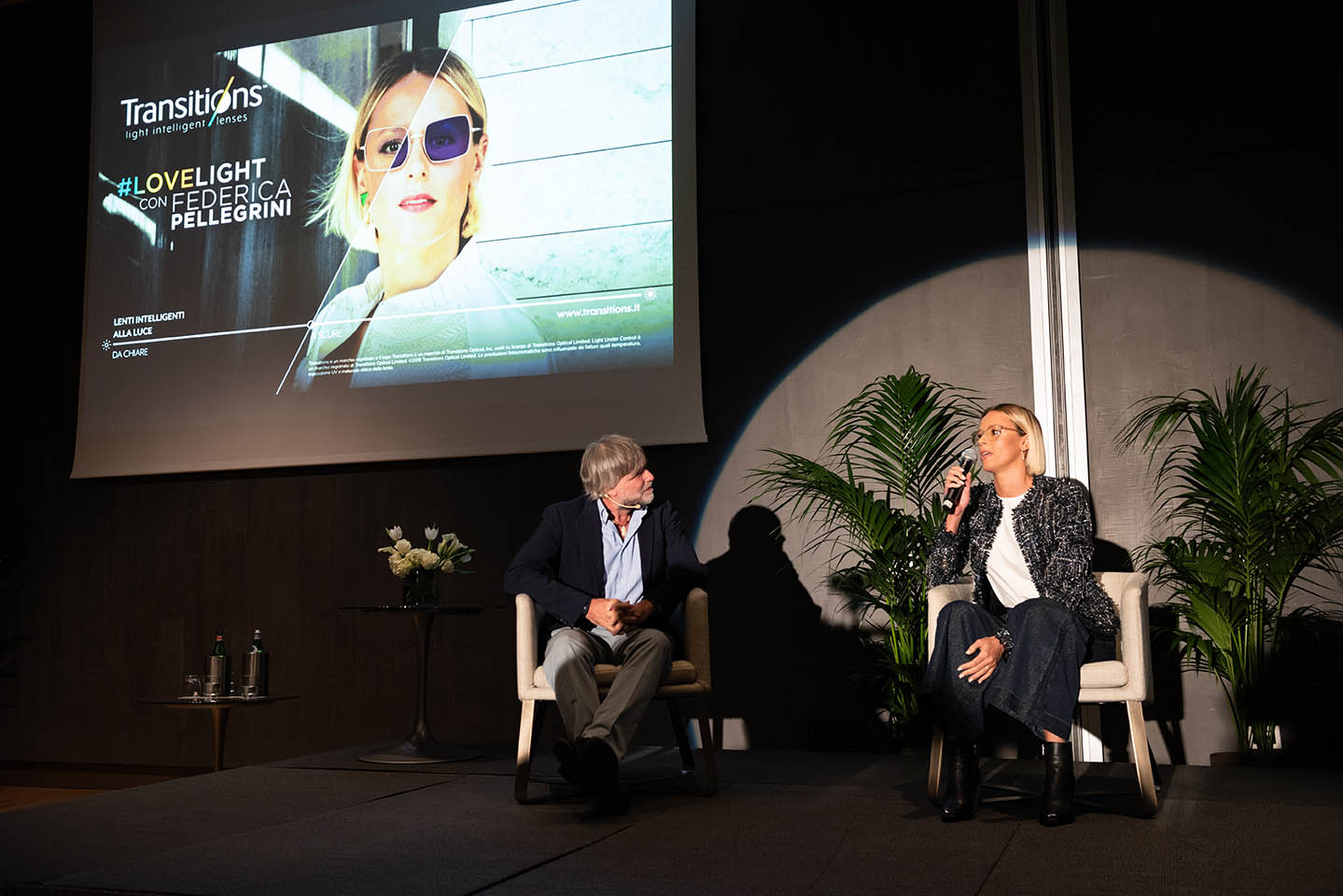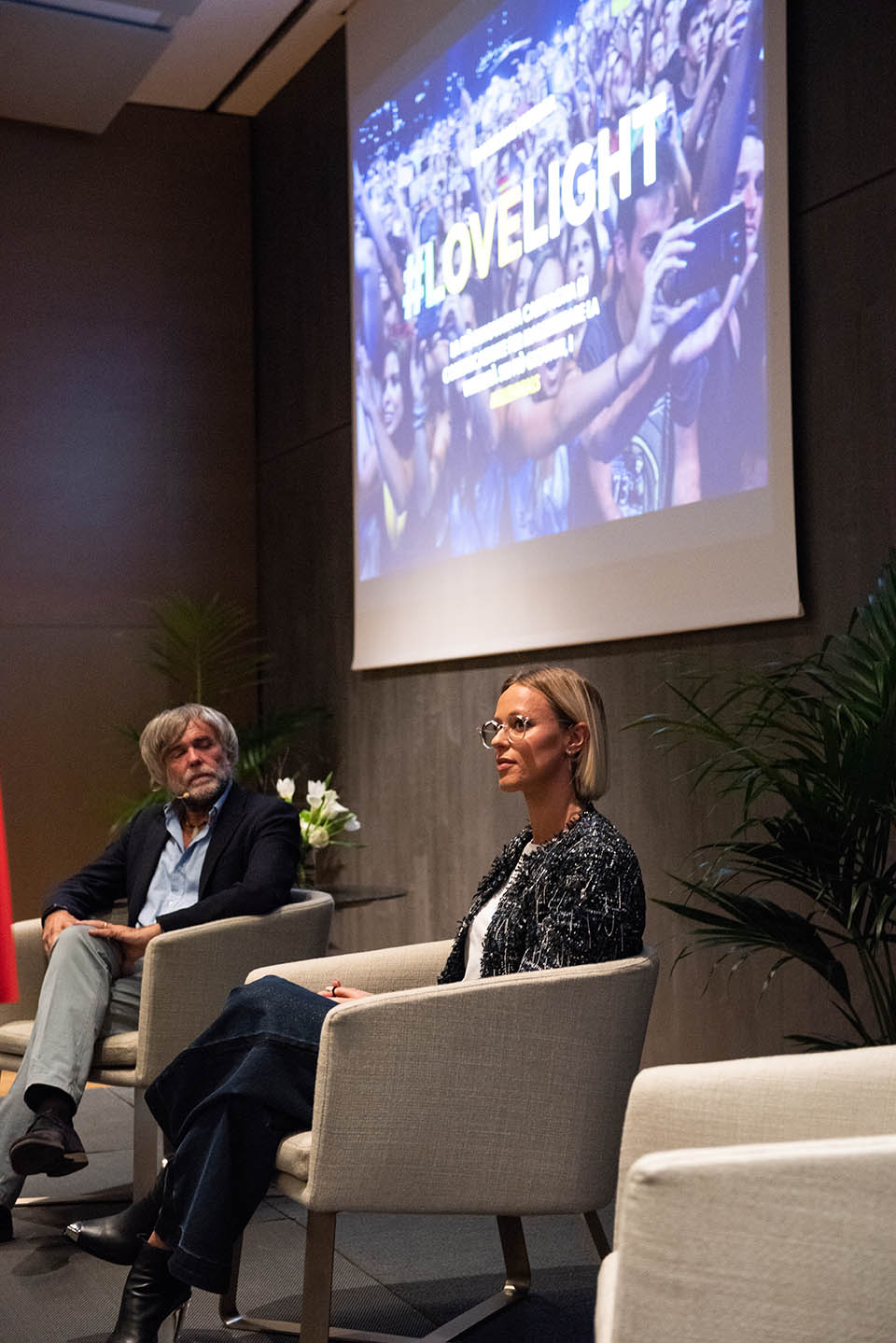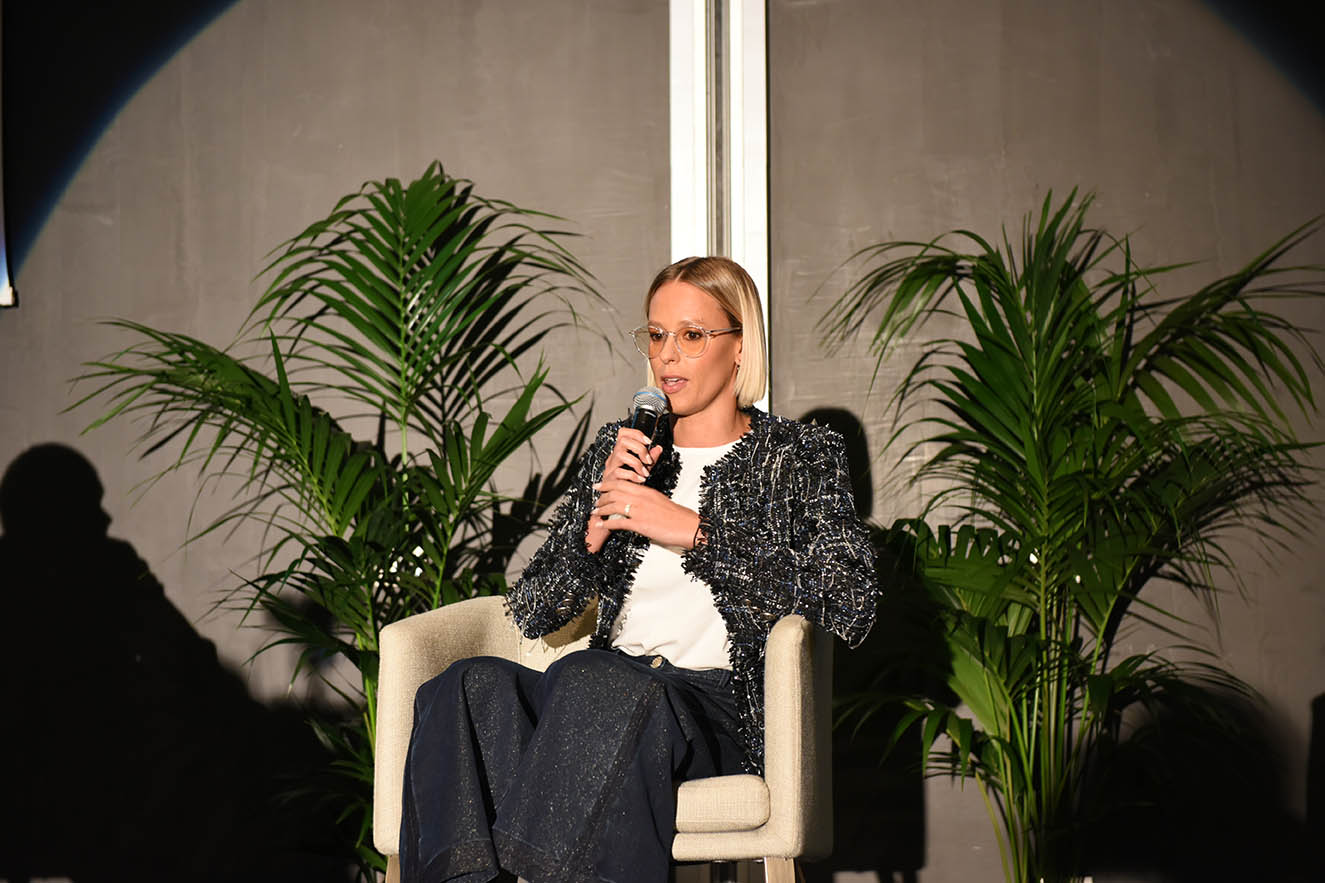 Transitions press conference       Presentation of #Lovelight, the new social campaign featuring Federica Pellegrini
Milan, 25th September 2019
A Press Conference to present @Lovelight, the new Transitions' Social campaign, was hold on the 25th of September 2019, in the hearth of Milan, at Rosa Grand Hotel in Piazza Fontana, behind the Duomo. Federica Pellegrini was the special Guest Star. Transitions – brand leader in the field of photocromatic lenses – boasts 63% brand awareness in Italy, with an estimate of 70 million people wearing them and a fanbase of satisfied customers that reaches almost 90%.
---
Almost 200 guests have participated to the press conference: trade press, Kol, Opinion leaders, supporters of Transitions Groups and Best Clients. Why? To preview #Lovelight, the Transitions' influencer project that was born and lives on social networks and is mainly interpreted by an influencer follower by one million people: Federica Pellegrini, who will interpret Transitions in her everyday life through the Instagram profile (@kikkafede88) with a mix of sport and beauty, like a real champion of style. The team is completed by 4 influencers who have 200K-250K followers and reflect a similar variety of styles and approaches to consumption and who will interpret Transitions from different points of view: Irene Colzi (@ireneccloset) interprets the fashion side and the colours; Digital Modern Family (@digitalmodernfamily) will give some space to the lifestyle experiences told by a mum, a dad and a daughter; Giovanni Masiero (@giovannimasiero), model and athlete, will reveal the sport-glamourous soul of the brand; the geek and e-games youtuber Jacopo D'Alesio (@jakidale) will express Transitions' technologic and brilliant side.
---
Zed_Comm took care of the research of a suggested location for its client, the selection of the final location, the research and management of the vendors (Photographer, Video Maker, Hostess Service…), the coordination of the event and all the PR and press office activities on the press involved on the campaign. The activities took place before, during and after the event. Zed_Comm also took care of the invites and recalls of the Key Opinion Leaders linked to the field.
---
The participation of the press was a great success, also thanks to the presence of national and thematic TVs (Mediaset, Sky, Class Life), all the trade press and a lot of lifestyle, fashion and sport journalists. There was also the intervention of two national press agencies, Ansa and Adnkronos, so that the news could be present on numerous daily newspapers and free press. Now they are reaping the benefits of the broadcasting of the news on the TV, trade media, general and lifestyle media.