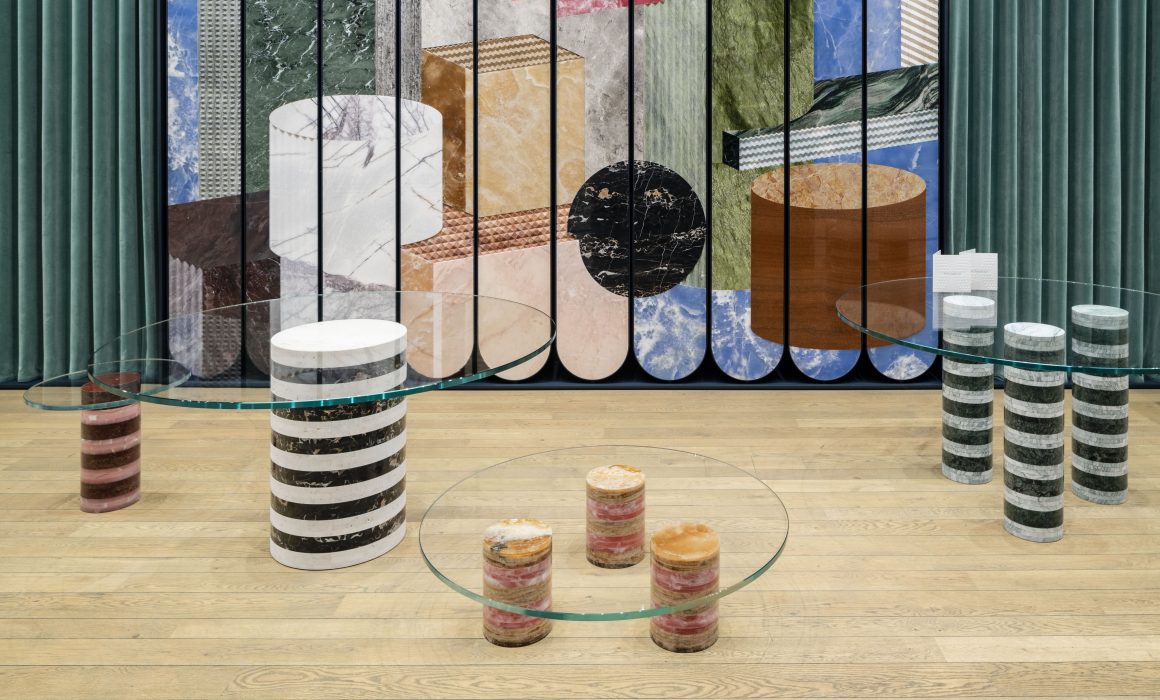 2020 was a year of reflection, silence, sobriety, but also of wealth: we were able to recognize the importance of our country and its beauties. The large spaces and empty squares have allowed us to see the masterpieces of Italian architecture with new eyes.
The new Architexture Collection, designed by Patricia Urquiola for Budri which will be presented at the Budri Showroom in Foro Buonaparte during the Milan Design Week, is in fact inspired, albeit in a very contemporary form, by the Italian architectural tradition. Minimal and linear shapes leave voice to marble, the protagonist of modern and elegant tables.
Architexture includes eight tables of different heights and sizes: two circular and one rectangular dining-tables, two circular coffee-tables and three circular side-tables. Only apparently simple, the tables in the collection are the result of a deep and careful analysis of Italian architecture. The Leitmotiv of the entire collection are the bases of the tables, represented by self-standing columns in marble, composed of colored rings that alternate with each other.
An extensive artwork belonging to the same collection acts as a 'backstage' to the Architexture tables.
The "TuttoGreen" Carpet, made of green marbles, also represents a method for recovering processing material coming from the feet of the tables.